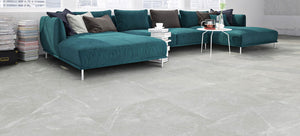 Cheap Tiles – Why You Can't Afford Them
The beauty of Clearance Warehouse is that it doesn't preach "Cheap Tiles". Instead, you will get "Beautiful, quality cost effective tiles", because we know that cheap is more costly in the long run.
What makes a tile cheap?
The

 

raw materials

 

used can be sub-par meaning the tile isn't as durable as it should be and may break or chip easily
Time and temperature in the oven

 

may be reduced to save cost and time, meaning the full process of baking the tile is not done properly which effects the durability and longevity of the tile
Water absorption

 

may be very high – meaning that water can easily be soaked up into the tile. This can cause the tile to crack and expand in varying temperatures.
Wall tiles sold as floor tiles

 

– generally wall tiles don't need to be as durable and hard as floor tiles because they don't get walked on, and they have a higher water absorption which makes them cost less, so make sure that the tiles that are being sold to you are indeed floor tiles.
So, why are cheap tiles more expensive in the long run? Simply because you will spend more money on repairs and eventually have to replace them anyway!
Don't buy cheap, buy smart!
---
3 comments